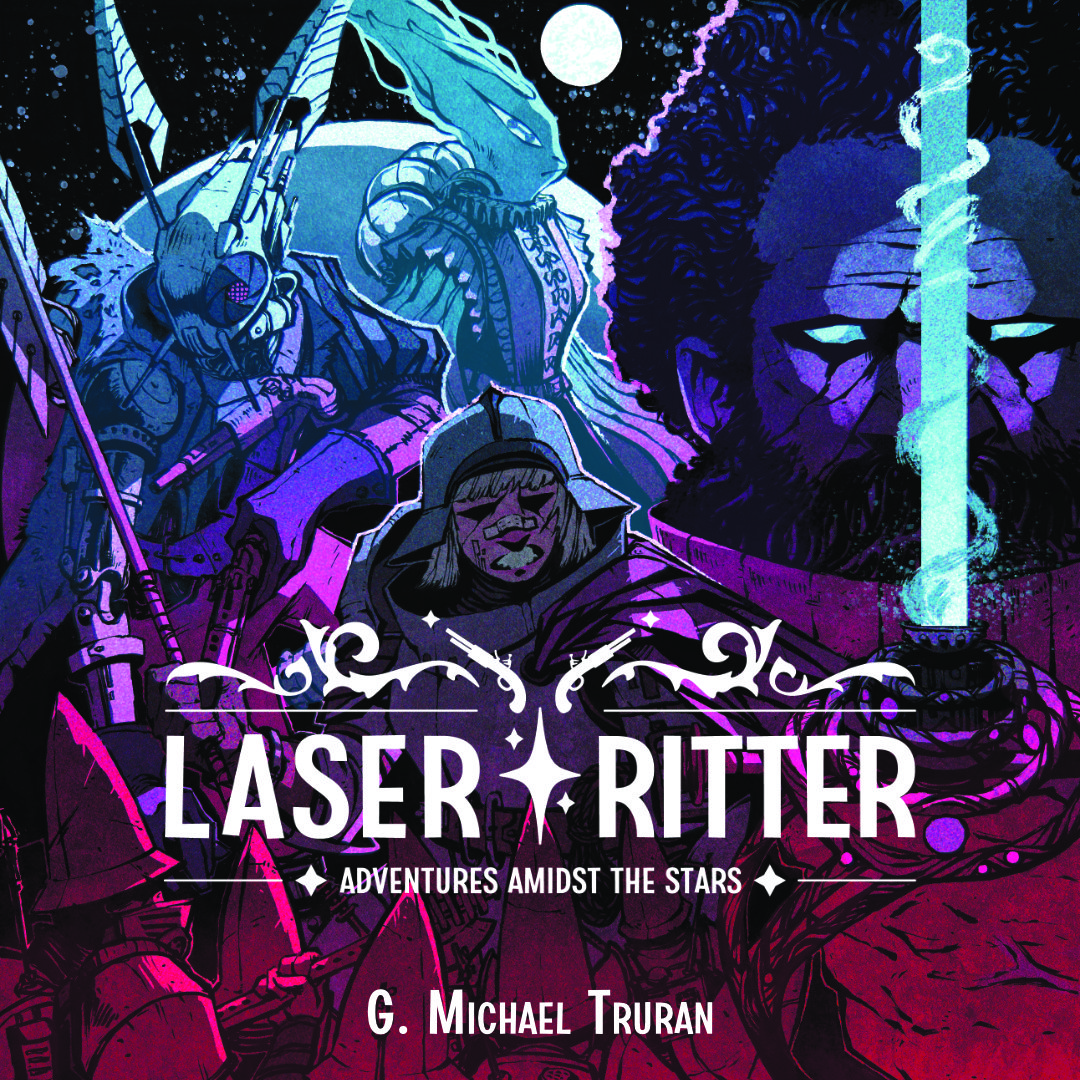 Laser-Ritter ASHCAN EDITION
Laser-Ritter version 0.3 is live!
---
This update to Laser-Ritter represents a significant overhaul of the game. It includes the following changes (among others):
The core resolution system has been changed so that both the Laser-Ritters and Galaxy Master (GM) roll dice. Previously, the dice system was principally player facing.
Saga Tokens have been removed. Most functions Saga Tokens served have been absorbed by Pathos and the new Domain system.
Character discovery has been changed so that
A new Calling has been added: the Teknos, a tinkerer and gadgeteer.
Weapons now have a length quality.
Armor has been overhauled.
Adversary stat blocks have been reworked to fit the changes to the rules.
Files
0.3_Laser_Ritter_01_Core_Demo.pdf
2 MB
Jan 23, 2022
0.3_Laser_Ritter_01_Core_Illus.pdf
18 MB
Jan 23, 2022
0.3_Laser_Ritter_02_Calling_Playbooks.pdf
129 kB
Jan 23, 2022
Get Laser-Ritter ASHCAN EDITION